PRESS area & PARTners
​
---
Our advertising emissary is at your disposal to answer your questions, interview requests but also to offer you a guided tour, graphic and editorial content or for the development of partnerships..
WELCOME TO LA compagnie du dragon
---
Travel in the universe of machines
Searching for the magic of machines? There is nothing like a trip aboard our saurians to embrace its full dimension. Please get in touch and we will organize your visit behind the scenes! Just looking for content and resources about us? We have photos, videos and content adapted to all your needs!
Partner with the company's know-how
Brand and image collaborations, events, shootings, we are happy to discuss the opportunities to make our know-how known and to associate ourselves in lasting partnerships. Our bestiary is an inexhaustible source of inspiration for content creators. From the world of François Delaroziere to the day-to-day work of the teams, including the marvelous job of machinist, the possibilities are endless..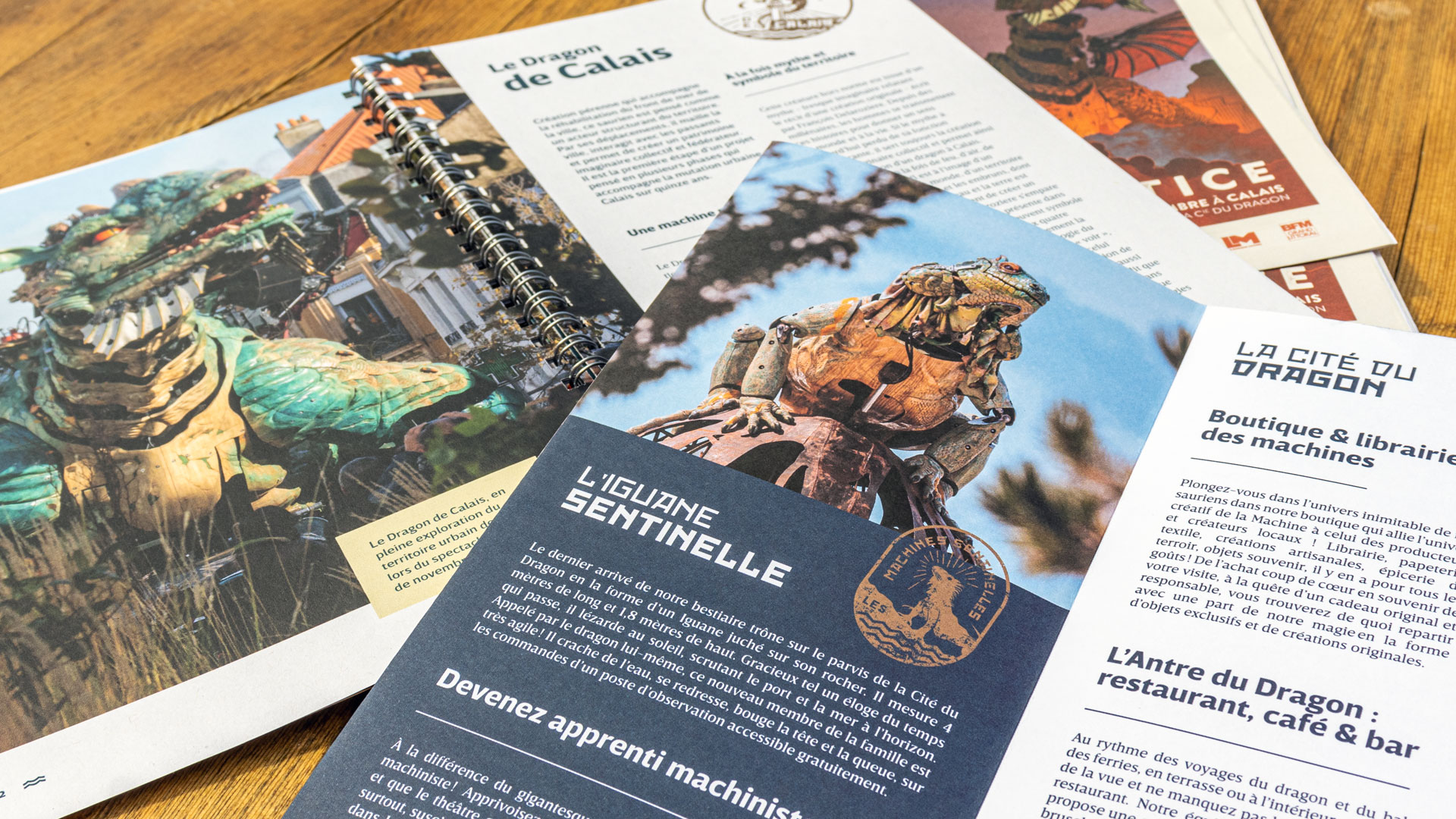 Brochures & folders
---
Do you want to promote our urban theatre? Download our latest documentation below.

Kit & media ressources
---
To obtain photos, videos and complete press kits, contact our teams using the form at the bottom of the page.
Activity reports
---
Each year, the SPL Grand Calais Tourisme & Culture, the company responsible for operating the machines, publishes an activity report for the past season. Find our latest publications to download:
Studies
---
Find the latest summaries and documents released.
Requests for visits, media resources
partnerships and content creation
---
Media relations and communication contact
---
Stéphane Ribeiro Da Ascencao
Emissary of the advertisement

is at your disposal to answer your needs, questions and requests for visits or media content..