Rates & payment methods
---
Ready for your trip aboard the Dragon de Calais? The on-site ticket office welcomes you 30 minutes before the first departure and up to 30 minutes before the last. Tickets are sold at the counter or online, subject to availability. Here are our rates and payment methods available on our selling points.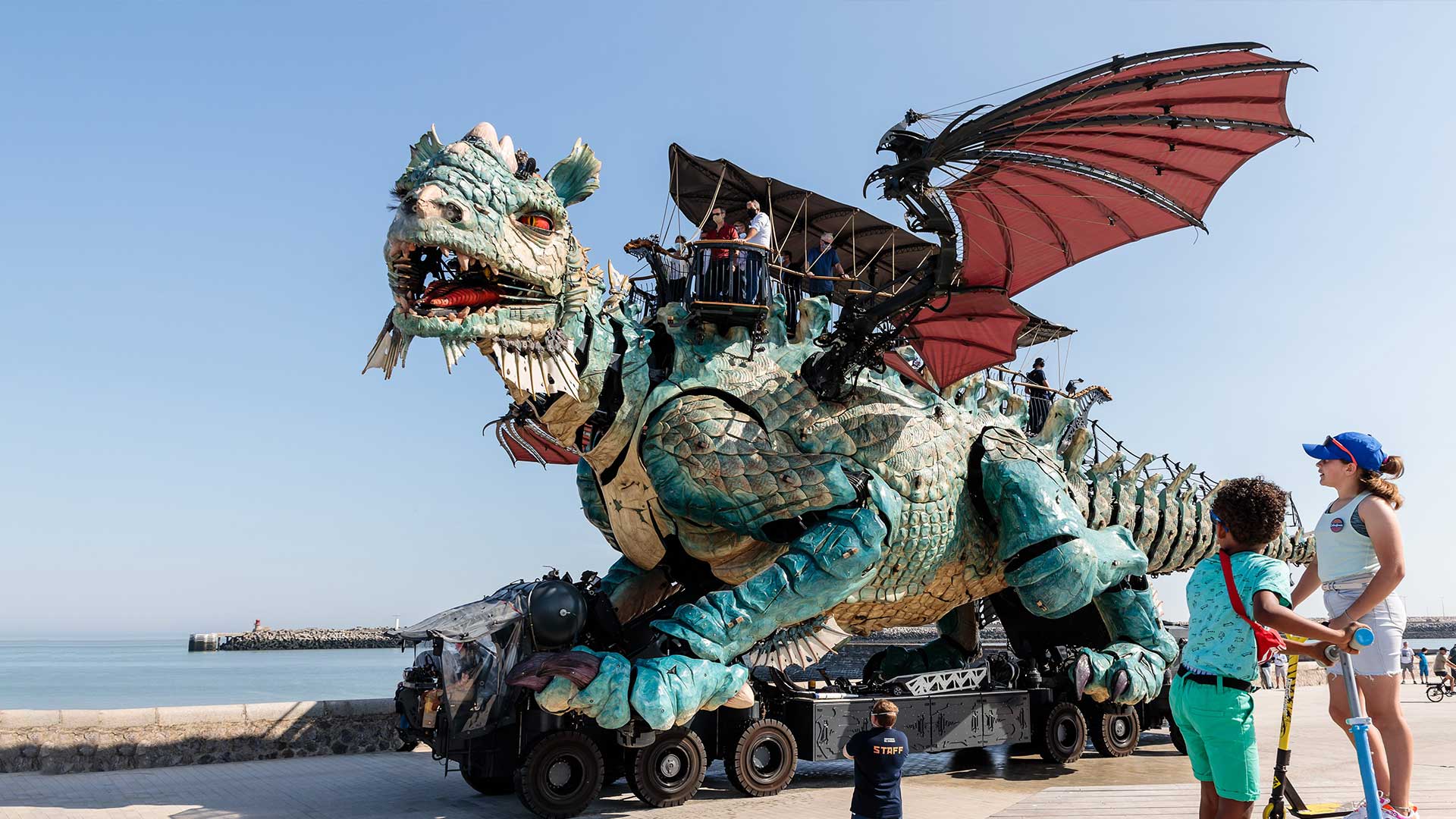 MECANIcal bestiary rates SeaSON 2023
---
Calais Dragon
Visible for free ont the Calais seafront. Urban theater throughout the year along the seafront where the Calais Dragon makes up to 7 trips in summer.
Trips aboard the Calais Dragon
Trip commented by our machinists – mediators lasting from 45 minutes to an hour, boarding and landing time included.
Rate 12 years old and + .................... 9,50€
Rate 4 to 11 years old included ......... 7,50€
Rate 0 to 3 years old included ............ Free
Large families : 15% reduction applicable to people on the French Large Family card. Family booklet accepted. Find out more about the government's "large families" discounts. Discount applied at the counter only.
Sentinel Iguana
Free and free access during opening hours.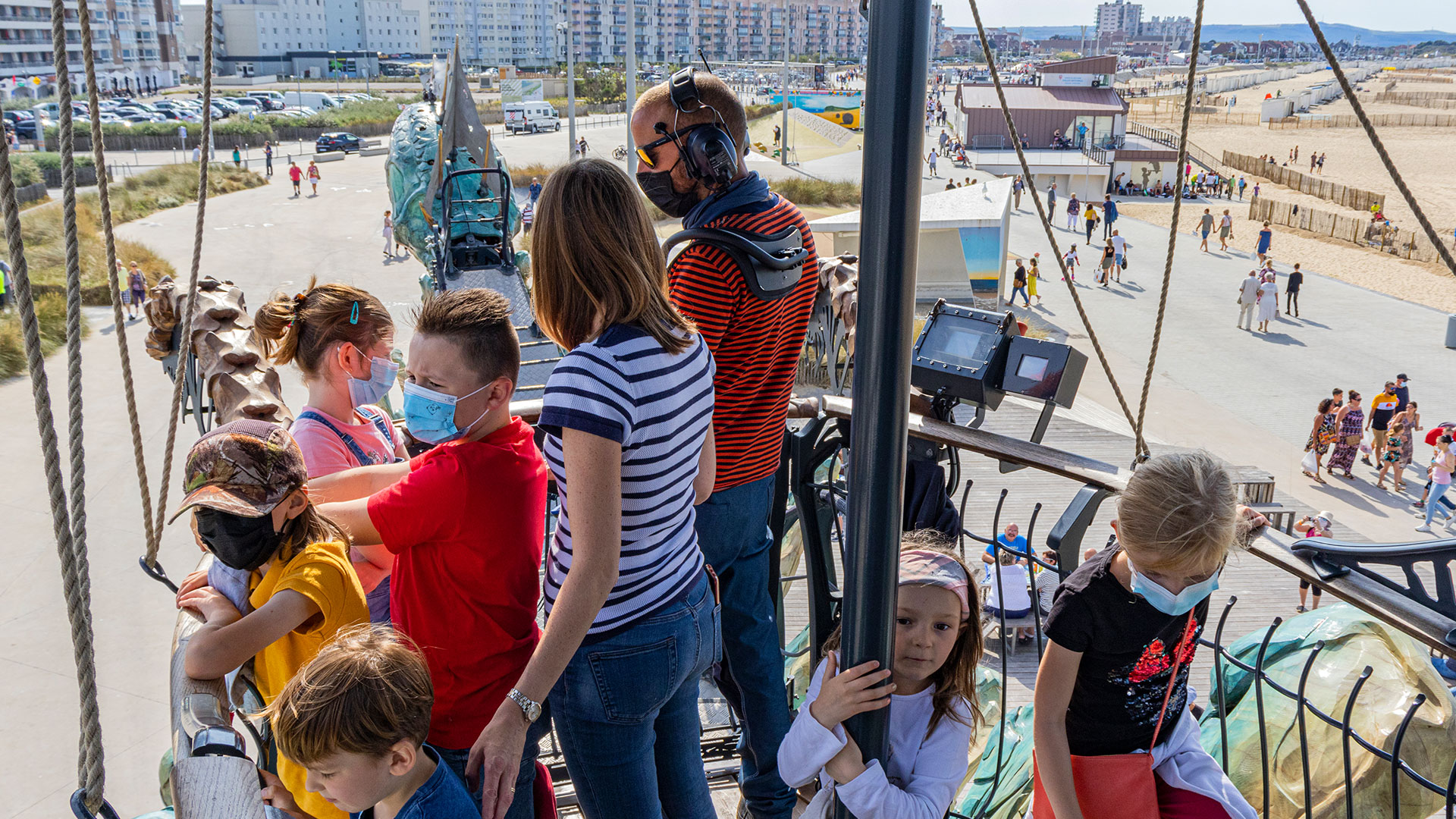 Workshops, animations and birthday parties rates
---
Dragonlord Apprentice Days
Full day including workshops, meetings with dragon riders, lunch, afternoon board games and end of course snacking.
Children rate from 7 to 12 years old .................... 25,00€
Birthday party packages
Entrust the reception of your children's birthday to our crew! Our offer lends itself to the adventurous or curious spirit of 6 to 12 year olds, for 6 to 12 guests maximum..
Packages for up to 12 guests aged 6 to 12 .................... from 7,00 to 16,00€ according to formula and quote.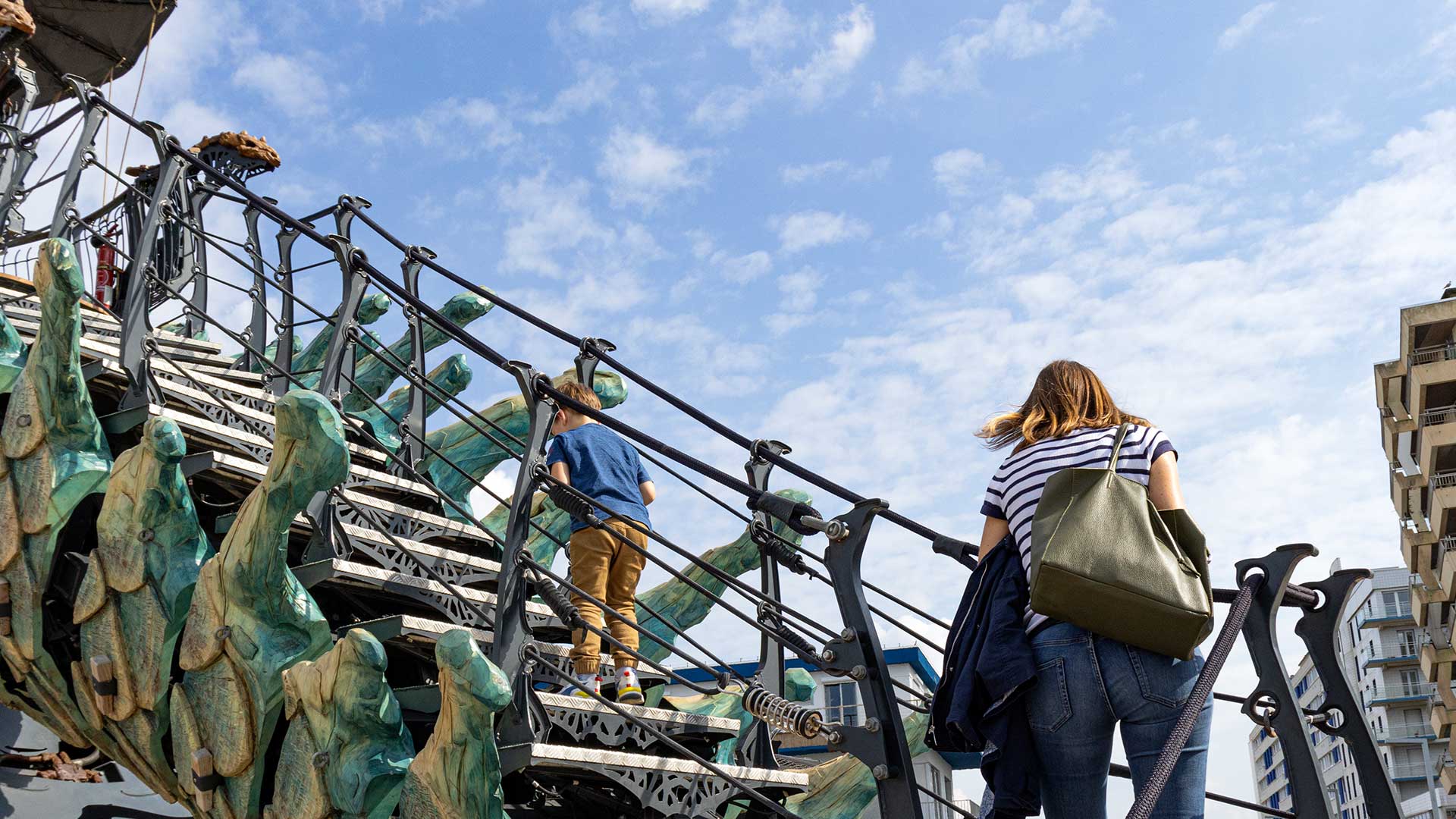 Payment methods accepted
---
Online :
Credit cards

"Chèques Vacances Connect" (From 20€ tickets)
At the counter​
Credit cards
Cash​
Mon Shopping c'est Calais checks
"Chèques Vacances" (only for Dragon trips)
TRAVEL ABOARD THE CALAIS DRAGON !
Ready for an exceptional journey? Book your trip aboard the Calais Dragon, an unusual outing on the Opal Coast, to the rhythm of this exceptional animal! Stroll on the panoramic terrace built on its back and discover the new Calais seafront !