street art in calais
---
Since 2020, the City of Calais has hosted a clever mix of styles every year in a major Street Art festival! A veritable open-air museum, the 'Cité des Six Bourgeois' reveals its secrets to you, from works on sand to ultra-realistic portraits, including calligraphy and bus painting....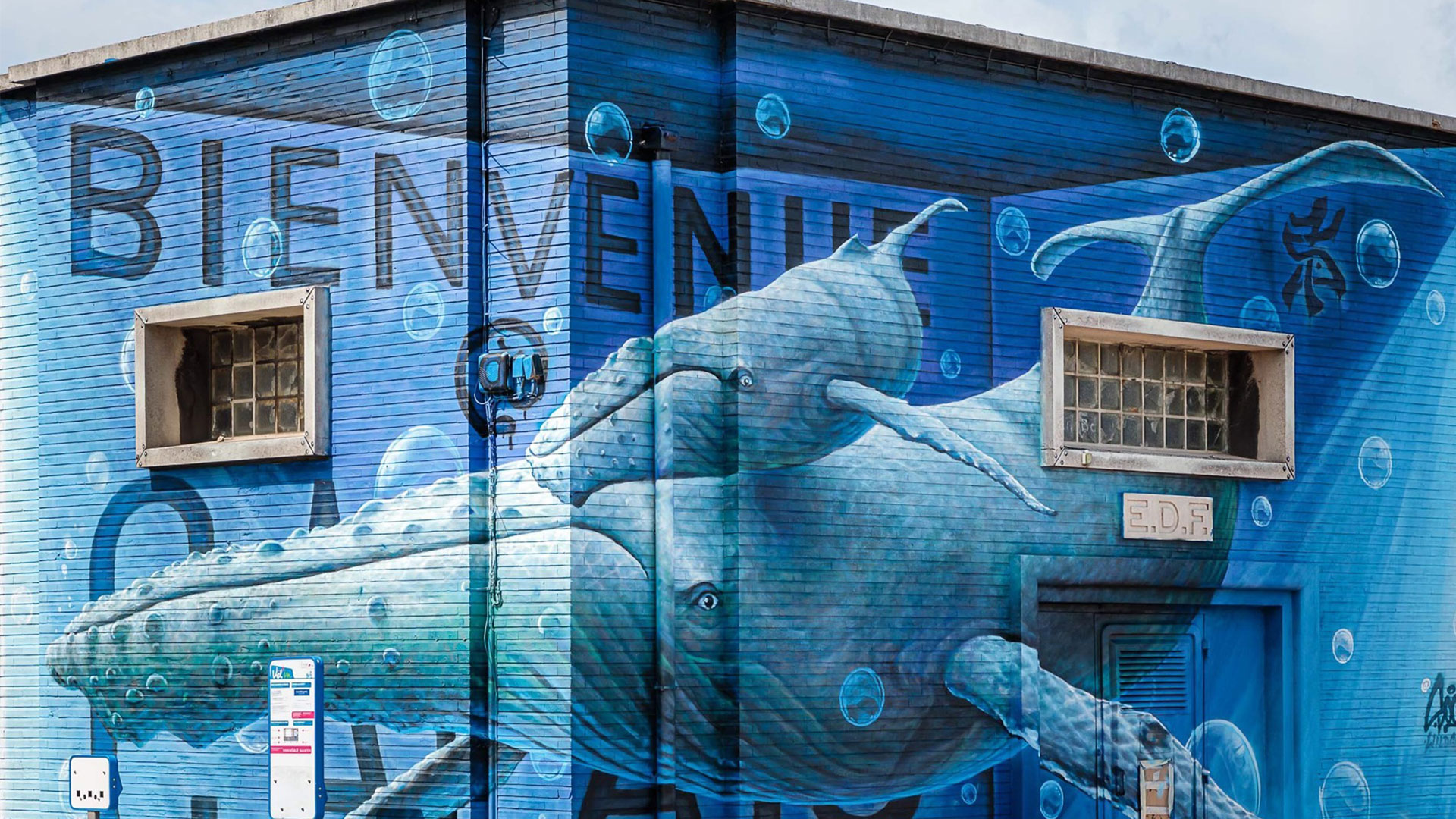 Every summer: the Calais Street Art Festival
---
Is Street Art part of Contemporary Art or is it a separate phenomenon? Difficult to classify since its origin, it has acquired a major place in the recent history of creation and has definitely left its mark in the Calais region! After the success of the "Urban Conquest" exhibition at the City's Museum of Fine Arts in 2019, this art is now expressed each year in a unifying festival where around fifteen artists are invited to share their style. Organized by the 'Ateliers du Graff', it also gives pride of place to internationally renowned artists
Formerly confined to less brilliant qualifiers, this discipline of 'graff' suggests an 'urban art' which has been democratized since 1990. Today, Calais proudly displays its culture of open-air paintings, urban theater performed by the Compagnie du Dragon and promotes the heritage of its lace-making tradition. An ideal mix of history and modernity that inspires artists and visitors alike!
Open-Air Museum, Discovery Tour
---
The Tourist Office offers dedicated routes through the city center, which will allow you to discover the works, while learning a little more about the history of this new art with the help of two routes: Côté Sea and Side Lace..
Calais Côte d'Opale Tourist Office
5 minutes from the Dragon forecourt
12 Boulevard Georges Clemenceau, 62100 Calais
Discover Calais
Calais has so many things for you to discover!
Plan your visit: