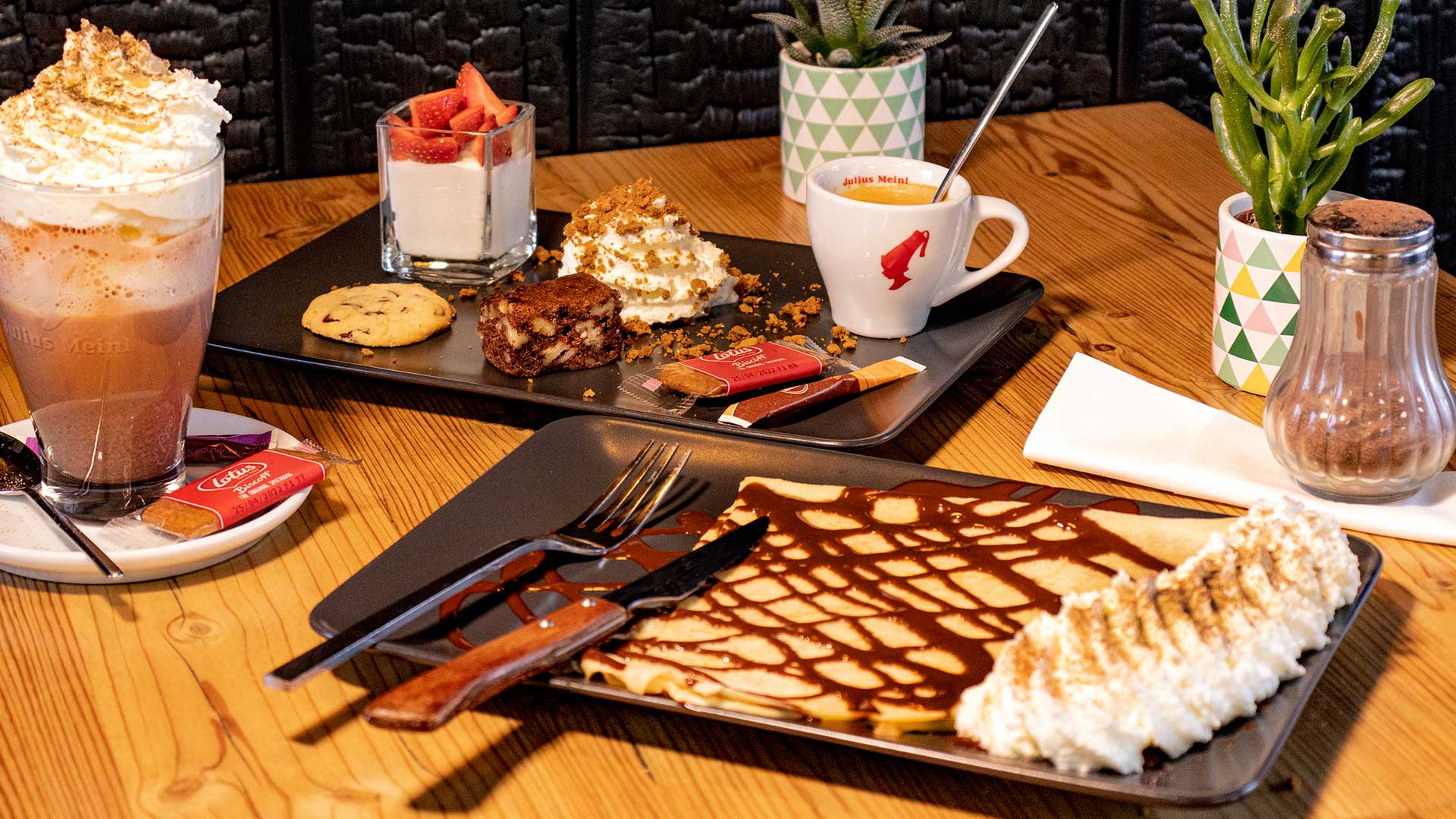 A RESTAURANT BY THE SEA, IN THE WORLD OF THE DRAGON OF CALAIS

---
Breakfast at the Calais Dragon's awakening
From 10:00, the restaurant opens its doors and welcomes you for a hearty breakfast, while the Calais Dragon is still sleeping. L'Antre du Dragon offers a continental breakfast served on the terrace at the foot of the nave of the monumental machine. On the menu we find: pressed fruit, hot drink, pastries and bread, traditional and local Chênelet jam.
At the midday service, have lunch in the shadow of the dragon
Ideally located, the restaurant offers a full view of the dragon's den for a well-deserved lunch break. Our menu is based on compositions of original bruschettas accompanied by salads. Also try the freshness of our salads or our delicious croques au gratin! End your trip with a well-deserved dessert made entirely on site.
Savor the aperitif hour at dusk on the seafront
After a day spent walking along the seafront, the Calais Dragon falls asleep in front of your eyes in its Den. This is the perfect opportunity to enjoy a unique moment in its company, while tasting one of the new tasting boards made up of local productions. Also sip our tasty house cocktails, accompanied by a traditional garlic bread toast!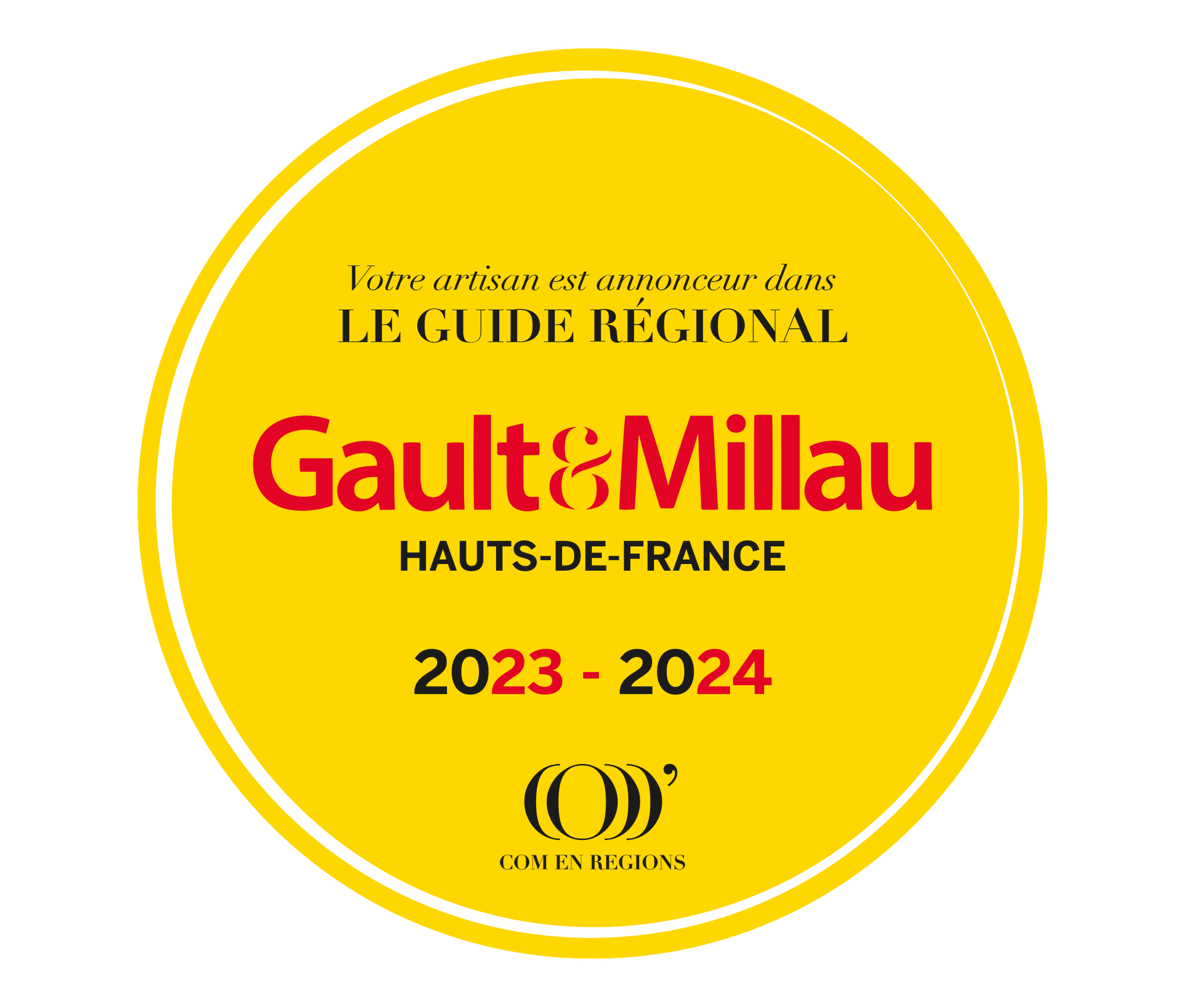 SATISFY A DRAGON HUNGER AT ANY TIME
---
For a snack, hot chocolate for the young dragon lords!
The perfect formula to recover from your emotions after meeting our monumental machine! A delicious Viennese chocolate and its "Blue Dragon" colored whipped cream accompanied by a smarties cookie or a sugar crepe. Adults will not be left out and will be seduced by our hot specialties, homemade pancakes or our generous desserts entirely made on site!

​Sunday brunch 'Sea view'
Every Sunday, enjoy our family brunch in the restaurant or on the terraces in the form of a sweet and savory platter from 11:00 until 15:00.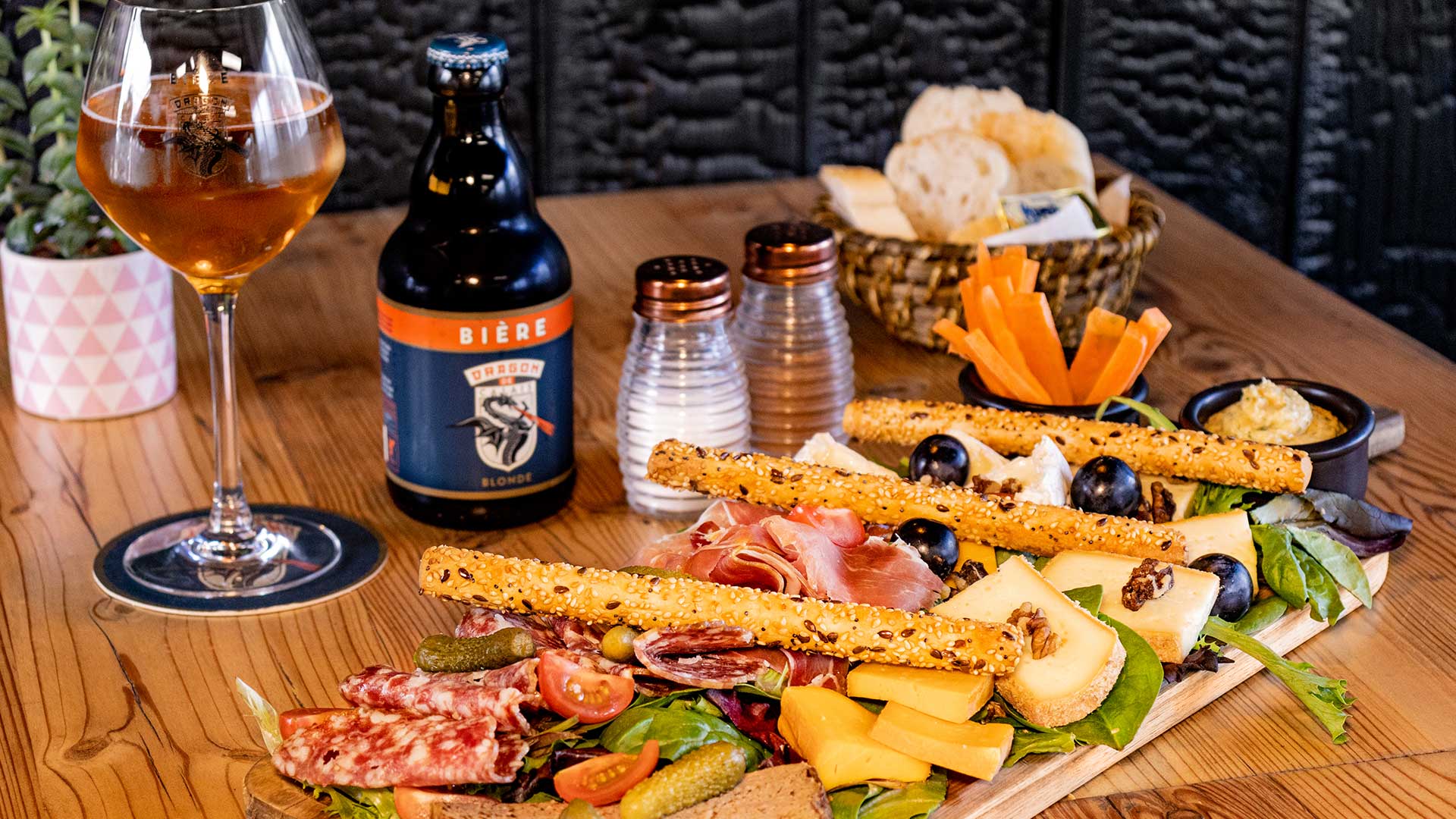 LOCAL SPECIALTIES COOKED ON SITE
---
Our team invites you to (re)discover regional specialities. Complete the experience by tasting our Calais Dragon beer, brewed 40 minutes away, an American Pale Ale with the first bitter flavors that give way to fruity notes. Even before tasting it, you can guess subtle herbaceous and citrus touches in its fragrance. Our entire menu is designed to enhance the territory and our machines. Venture out to taste our chilli-based 'Dragon' recipes or revisit the classics with our cheese toasties.
(Re)discover the specialties of the territory:

Dragon tea : Herborus in Calais
Blanche de Wissant & Bière des 2 Caps : Christophe Noyon Brewer in Tardinghen
Local jam : La conserverie du Chênelet in Landrethun le Nord
Tomme des 2 cap :Fromagerie des 2 caps in Rety
Sablé de Wissant, Camembert du Boulonnais, Mimolette Wierre Effroy, Pavé de Calais : Fromagerie Sainte Godeleine in Wierre Effroy
Calais Dragon beer : Local recipe imagined by the Calaisian nano-brewery C.B.E, brewed in Blaringhem
Tomme de Raoult : Fromagerie Sire de Crequy in Fruges
Bière Ch'ti Ambrée : Brasserie Castelain in Bénifontaine
La Gosse lemonade : Limonadier réputé du Nord de la France situé à Liévin
Dry ham, Cambrai sausage, Rosette, northern pâté de foie, bacon, smoked garnis sausage : Collective of Saint Gery butchers in Saint Amand les Eaux
RESTAURANT - BAR & CAFÉ, L'ANTRE DU DRAGON
---
Cité du Dragon de Calais,
Restaurant l'Antre du Dragon
201 Avenue Winston Churchill, 62100 Calais
Breakfast served until 11:30

Lunch from 12:00 to 14:30

Charcuterie and cheese boards at all times

Little Dragon lords snacks in the afternoon
Brunch with a view every Sunday from 11:00 to 15:00