NOTRE DAME de Calais church
---
The church where Charles de Gaulle and Yvonne Vendroux got married has the characteristics of many architectural influences over time and makes it an essential place to visit in Calais.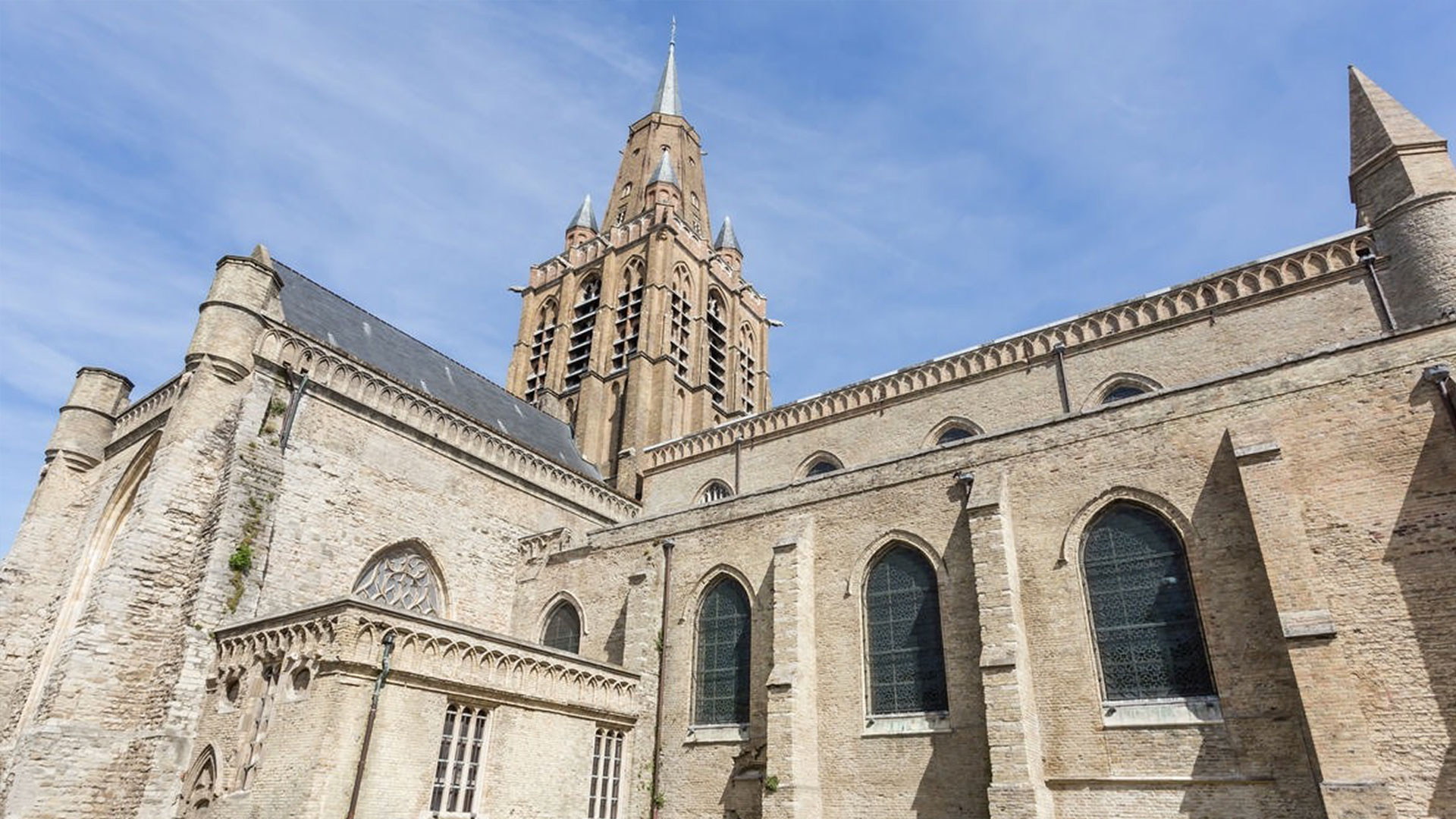 A church listed historical monument
---
Only church in the English Perpendicular style on the continent, listed as a Historic Monument since 1913, Notre Dame Church is the emblematic building of the English presence in Calais in the Middle Ages. It is also the oldest religious building in the city, dating back to the 13th century, a period during which Calais became a stronghold. In 21 years of presence, the English carried out many works and enlargements of this church from 1347 to 1558. On April 7, 1921, Charles De Gaulle married Yvonne Vendroux, from a family of Calais notables. Facing the royal cistern adjoining the church, a stele recalls this famous union.
Seriously damaged during the war, a renovation program has restored the church to its former glory. It thus bears the marks of many architectural influences over time and makes it an essential place to visit, in a veritable floral setting: the Tudor Garden. Since 2020, the Garden has become home of three creatures from the heraldic bestiary, a perfect replica of that of Hampton Court Palace in London.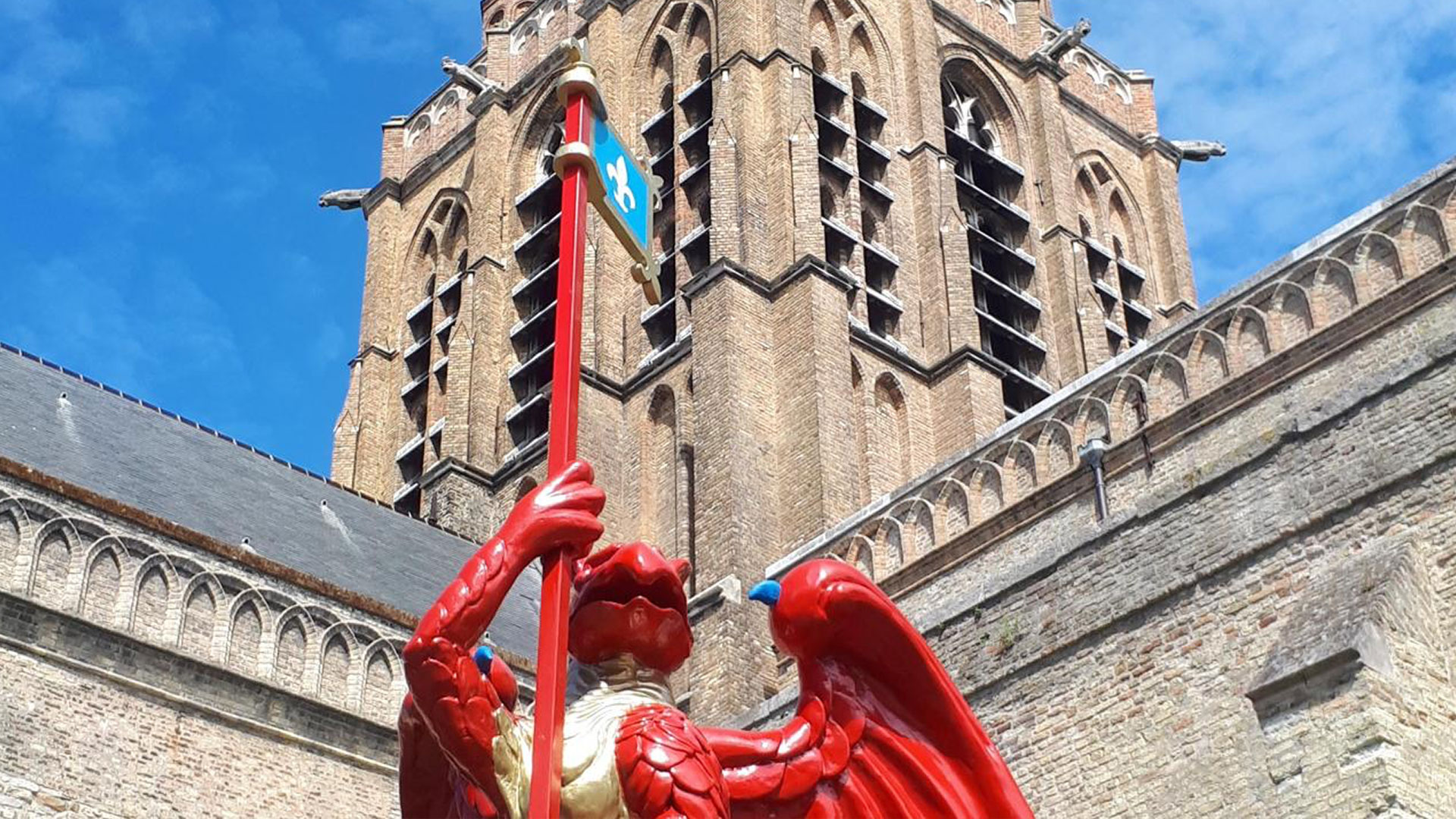 Starting point of the via francigena
---
The Via Francigena is a 3,200 kilometer journey, taken by pilgrims through England, France, Switzerland and Italy to reach the tomb of Saint Peter in Rome. Notre Dame Church is the starting point on the continent of this cultural journey between Canterbury and Rome. It is possible to have your pilgrim passport stamped there. It can also be validated at the Museum of Fine Arts, at the Tourist Office, at the Belfry of the Town Hall, at the Saint-Pierre church, at the Museum of Lace and Fashion and of course, at la Compagnie du Dragon.
Notre Dame church
5 minutes drive from the Dragon forecourt
17 Rue Notre Dame, 62100 Calais
Discover Calais
Calais has so many things for you to discover!
Plan your visit: