Calais, between nature and large spaces
---
Calais is a territory rich in culture, but also in its breathtaking landscapes. Between Lands & Seas, its wide open spaces stretch out over beaches of fine sand as far as the eye can see, blending into the palette of opal hues of the changing sea. Along the coast, it is good to let yourself be taken in by the immensity and beauty of the Deux Caps site, a Grand Site de France.

Regional natural park of Caps and Marais d'Opale
---
When you leave the center of Calais along the sea or inland to the west, the landscape rises, you gradually reach the hills where some welcoming villages are nestled, ideal for hiking. This is also where the Grand Site des Deux Caps is located, labeled Grand Site de France, with the cliffs of Cap Blanc-Nez, offering breathtaking panoramas! The west of Calais is also the land of the adventurers of the Strait of Pas-de-Calais, from Louis Blériot to the flying man Franky Zapata via the builders of the Channel Tunnel. This area is part of the Regional Natural Park of Caps et Marais d'Opale and enjoys an incredible diversity of fauna and flora since 80% of the region's plant and animal species are present there.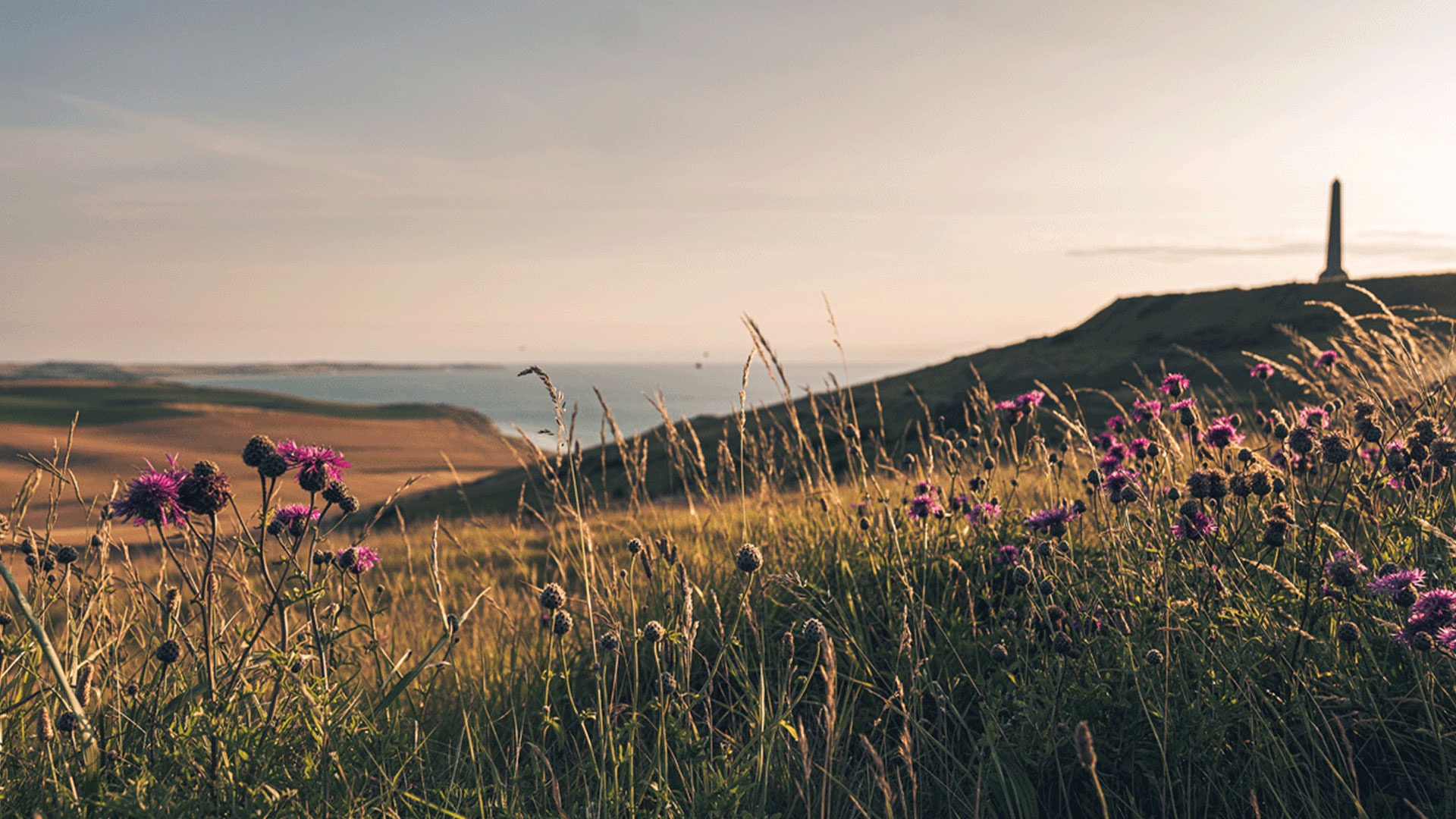 Les Deux Caps, Grand Site de FrancE
---
Caps Blanc Nez and Gris Nez, are only about ten kilometers apart. Managed on the principles of sustainable development, Cap Blanc Nez is also a fragile and protected area, listed as "Natura 2000" by the European Union. The Deux-Caps Grand Site of France brings together 8 cities (Sangatte, Escalles, Wissant, Tardinghen, Audinghen, Audresselles, Ambleteuse and Wimereux) which are part of 3 Intermunicipalities (Urban communities of Calais and Boulonnais, Communities of municipalities of The land of the 2 capes). It covers an area of 7,500 hectares, with a 23 km coastline with steep cliffs. Third largest 'Grand Site' in France, it is one of the most touristic places in Nord Pas-de-Calais. It belongs to the Caps et Marais d'Opale Regional Natural Park.
Being at the top of Cap Blanc Nez, the northernmost cliff in France, also means seeing with your own eyes the importance of maritime traffic in one of the busiest straits in the world! Outdoor walkers, photographers, ornithologists, cyclists (watch out for the difference in height!) will find their interest in going to Cap Blanc Nez. At its summit, the Dover Patrol obelisk recalls Franco-British cooperation during the Great War. Remains of Atlantic Wall bunkers and craters testify to the intensity of the bombings suffered during the Second World War.
Calais Côte d'Opale Tourist Office
5 minutes from the Dragon forecourt
12 Boulevard Georges Clemenceau, 62100 Calais
Discover Calais
Calais has so many things for you to discover!
Plan your visit: