Gift & book shop
---

​Don't forget to stop by the official store of the Dragon of Calais, where you will find a varied collection of souvenirs, sketchbooks, posters, curiosities and even local creations!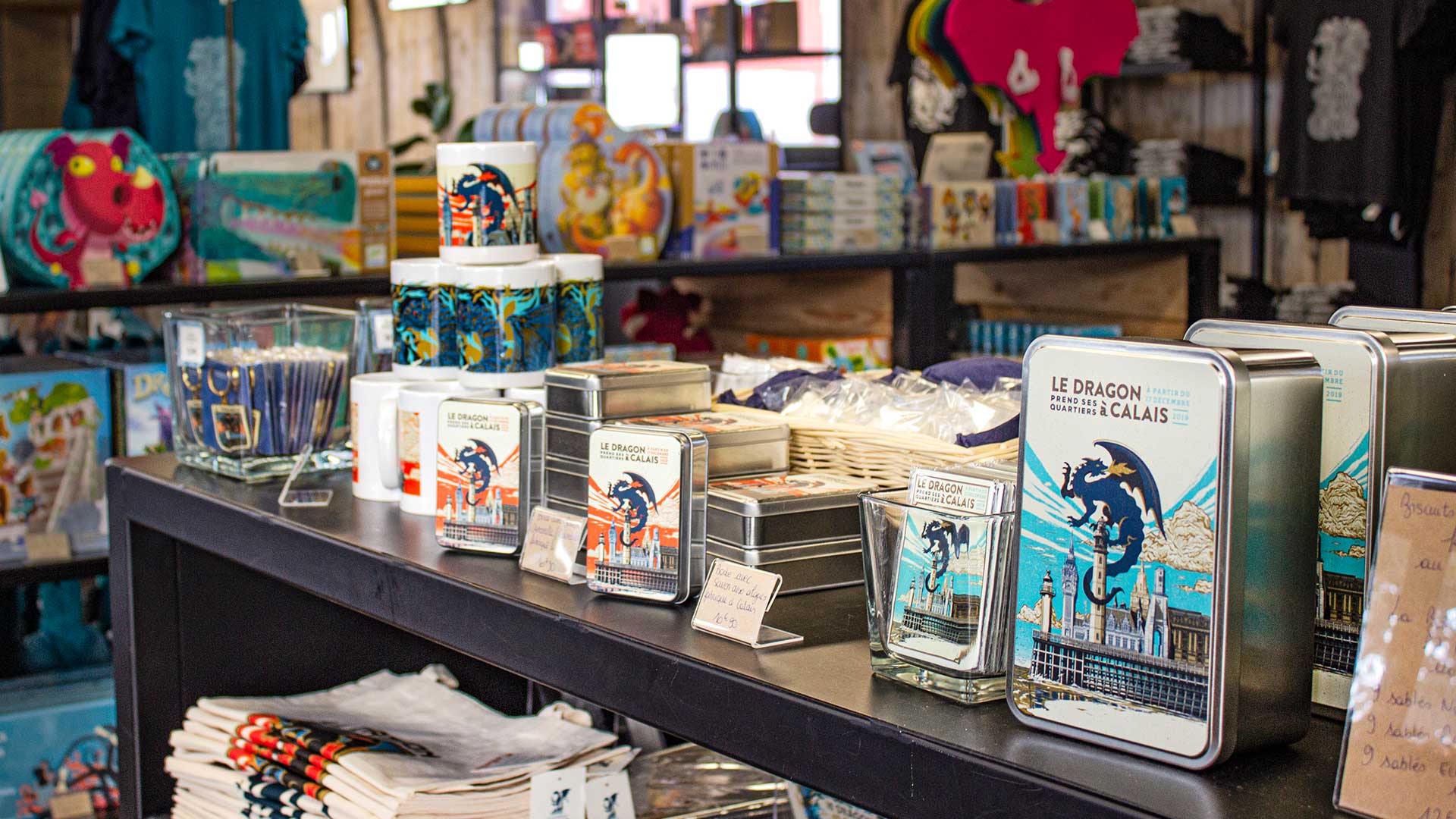 ​a place to discover the universe of machines
---
The walls are lacerated by the claws of the dragon and the burnt wood shows its visit: the shop is a place that combines the creative universe of the Machine with an assortment of local products and creations. Bookshop, stationery, textiles, craft creations, local food, souvenir items, there is something for everyone! From the favorite purchase as a souvenir of your visit, to the quest for an original and responsible gift, you will find something to leave with a part of our magic!
​Ticket counter of the Compagnie du Dragon
​You don't know when to travel aboard our Machines? Call on our team! They will be able to advise you: from the undated voucher to an immediate boarding ticket, you will inevitably find a way to get to know our mechanical creatures.
​Tourist information
​Need advice for your visit? Our team members are at your disposal on site and are knowledgeable! Whether you want to get the latest availability to travel aboard the Dragon de Calais, or simply plan your trip to the lands and seas of Calais, they are at your disposal!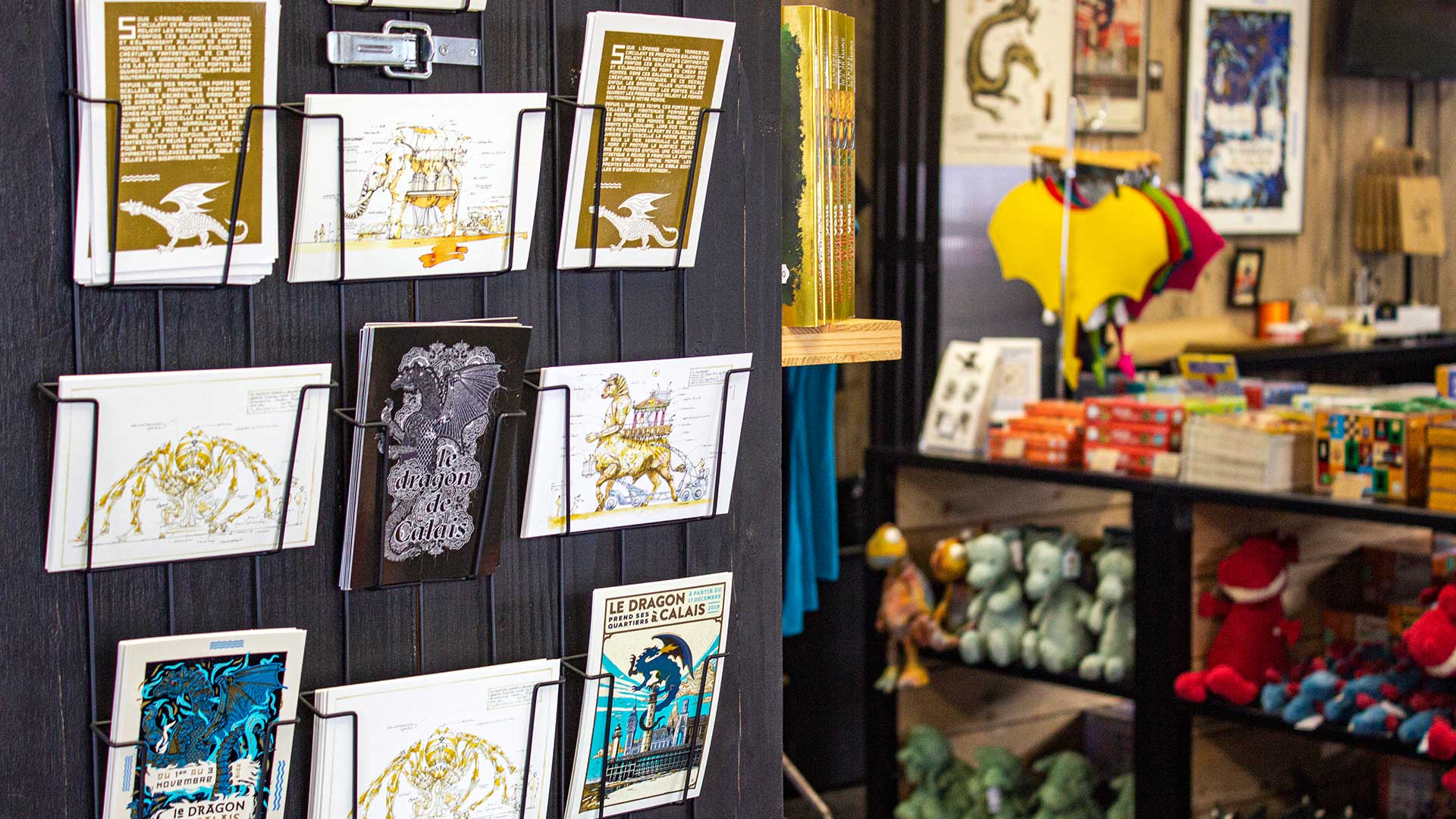 ​The home of lovers of machines and the universe of françois delaroziere
---
​Bookstore and stationery
​Find, among other things, the posters of the inaugural show of the Calais Dragon, limited prints, notebooks and sketches by artist François Delaroziere, enough to start your journey in the many works retracing the history of machines and the urban theater philosophy.
​Arts and crafts and souvenirs
​A true home of creators, our shop brings the most beautiful pieces together in reference of the world of machines created by local craftsmen. Jewellery, accessories, carved wood, ceramics, discover the know-how of local artists who interpret, in their own way, the work of François Delaroziere.
​Local grocery store
​Adjoining our restaurant l'Antre du Dragon, the shop invites you to discover local producers thanks to an assortment of choices! Fruit juices, biscuits, artisanal soaps, the Company gives pride of place to the Hauts de France region!
Cité du Dragon de Calais,
Boutique et librairie du Dragon
201 Avenue Winston Churchill, 62100
Books and stationery

Local specialties and groceries

Souvenirs and collectibles

Textiles, decoration and tableware