Calais Museum of fine arts​
---
​The Calais Museum of Fine Arts located in front of the Richelieu Park is a creation of architect Paul Pamart. Its bright and light spaces bring together on two levels more than 1600 m² of paintings, drawings, sculptures and photographs from the 16th to the 21st century.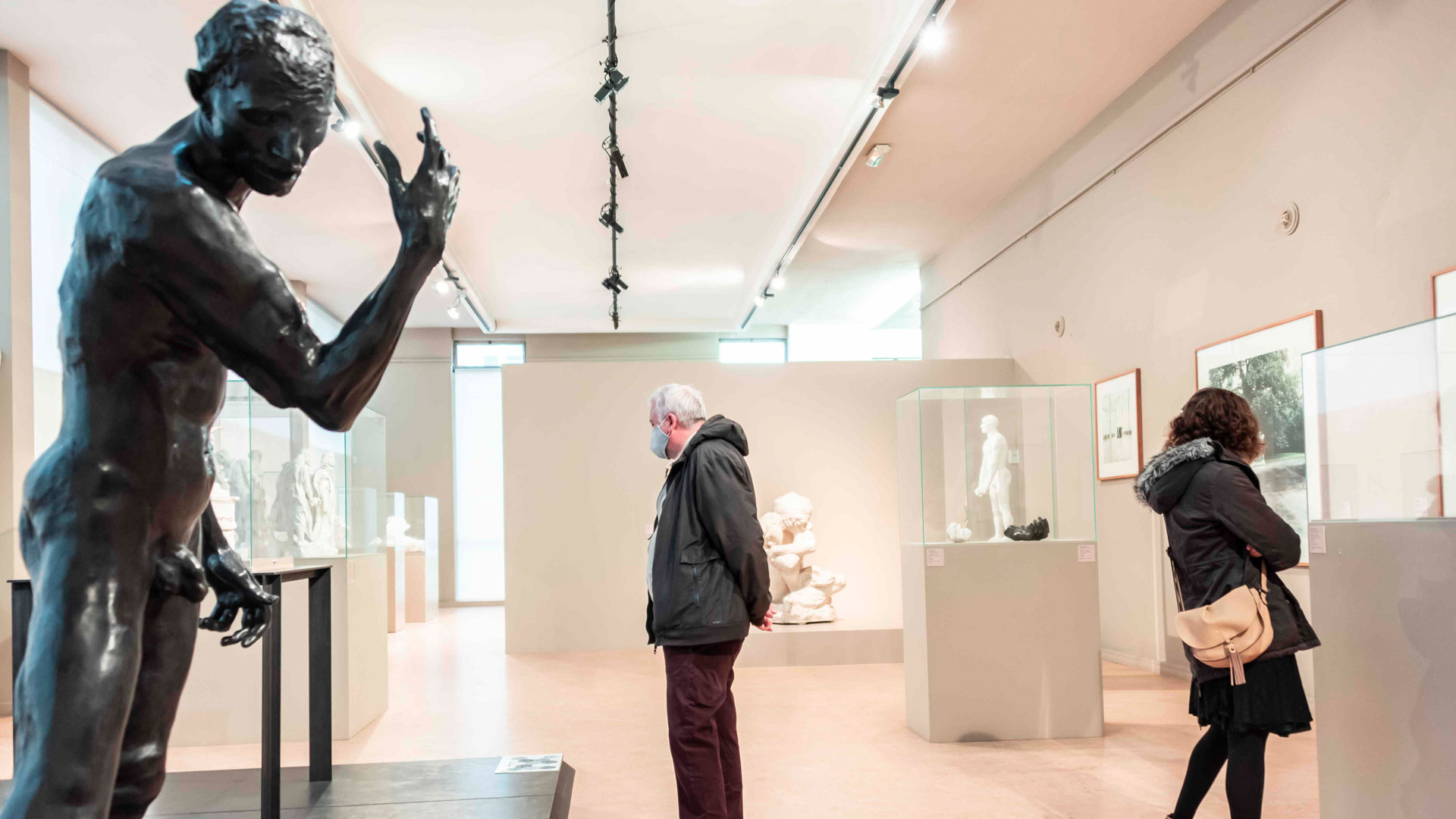 ​Rodin, from Paris to Calais
---
On the ground floor, the Rodin room, from Paris to Calais is devoted to the works of the famous sculptor, with studies and variations around the Monument of The Burghers of Calais . A large loan of works from the Rodin Museum in Paris enriches the collection, with a renewal of this deposit to be discovered from 2020.

This introductory room shows the spaces of Calais and offers visitors an opportunity to discover the city, its artists and its territory with 150 works from the collection confronting the history of art and local history. There are works by Louis-Antoine Barye, Antoine Bourdelle, Jean-Baptiste Carpeaux, Jean Fautrier, Charles Gadenne, Théodore Géricault, Henri Laurens, Germaine Richier, as well as paintings, drawings and photographs by artists from Calais, Louis and Alexandre Francia, Jean Roulland, Henry Lhotellier, Franck Bernard or Frédéric Lefever.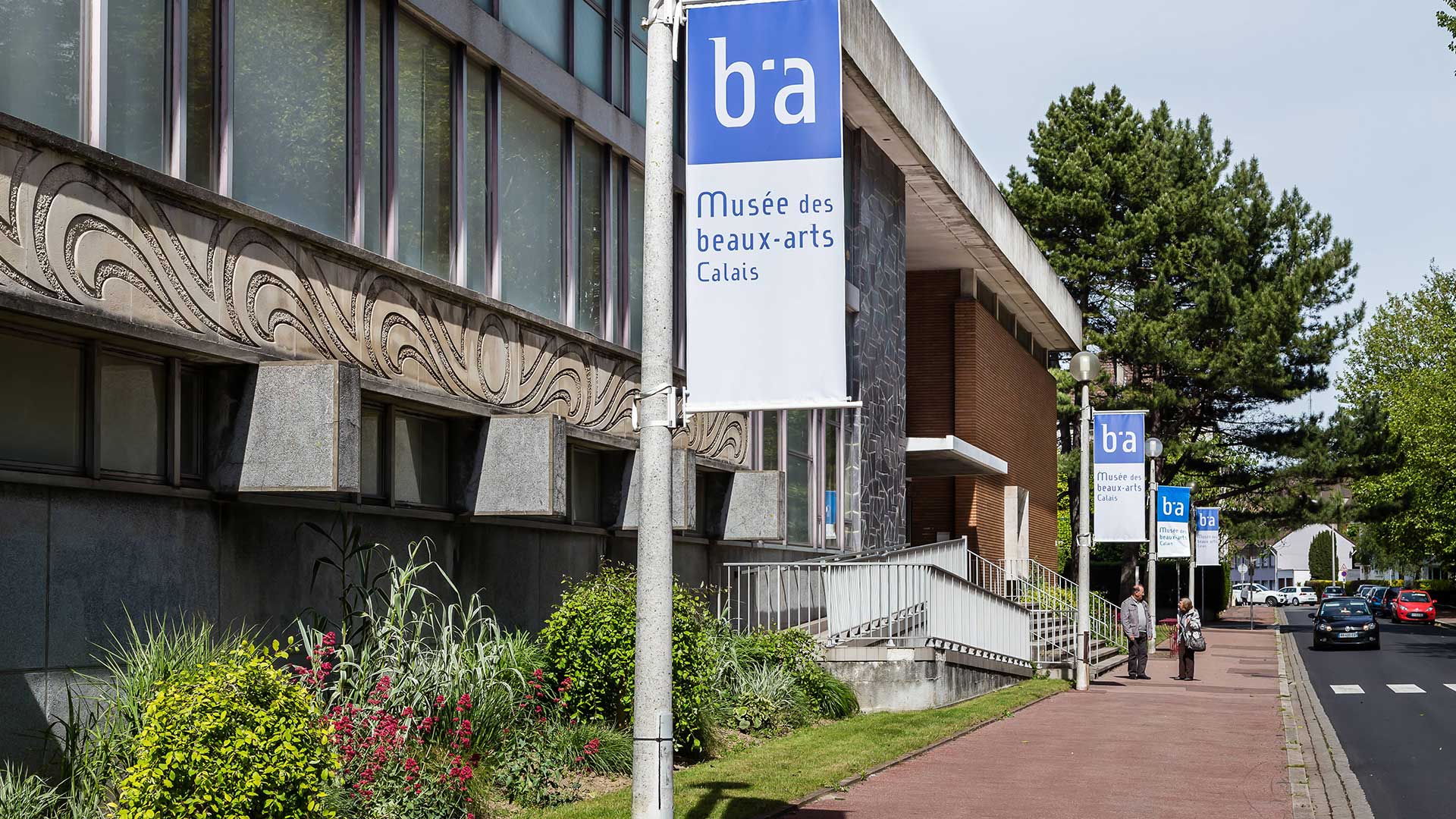 NEW TOUR AND collections
---
Two hundred and fifty works are to be discovered through a journey that immerses us in the history of art from the 19th century to the present day.

The introduction is devoted to the museum that disappeared in the old town hall, destroyed in a fire in May 1940. Surviving pieces are presented, as well as the first collections of the museum gathered in the 19th century. Seascapes, landscapes, portraits and watercolors testify to a certain nostalgia for the aristocratic codes of previous centuries. William Turner rubs shoulders with Jean-Baptiste Carpeaux and Auguste Rodin..

During the 20th century, adventurous people experimented with new paths. The works of the avant-gardes give free rein to their plastic innovations. At the same time, some artists are moving towards classicism. In this rich section, the museum presents works by Antoine Bourdelle, Auguste Pompon, Jean Fautrier, Félix Del Marle.

At the heart of the route is also mentioned an artist's studio in the 20th century: that of the sculptor Henri Delcambre. The atmosphere of the workshop mixes terracotta, plaster, bronzes and reveals the plastic research of the sculptor in Paris from the 1940s to the 1990s. The second half of the 20th century is that of contemporary art which raises many questions. Jean Dubuffet, Joseph Beuys, Annette Messager, Ben and many others invite us here to rethink the world.

Calais Museum of Fine Arts
5 minutes drive from the Dragon forecourt
25 rue Richelieu, 62100 Calais
Discover Calais
Calais has so many things for you to discover!
Plan your visit: